Be Beautiful ~
Hair & Beauty 
Marketing Collateral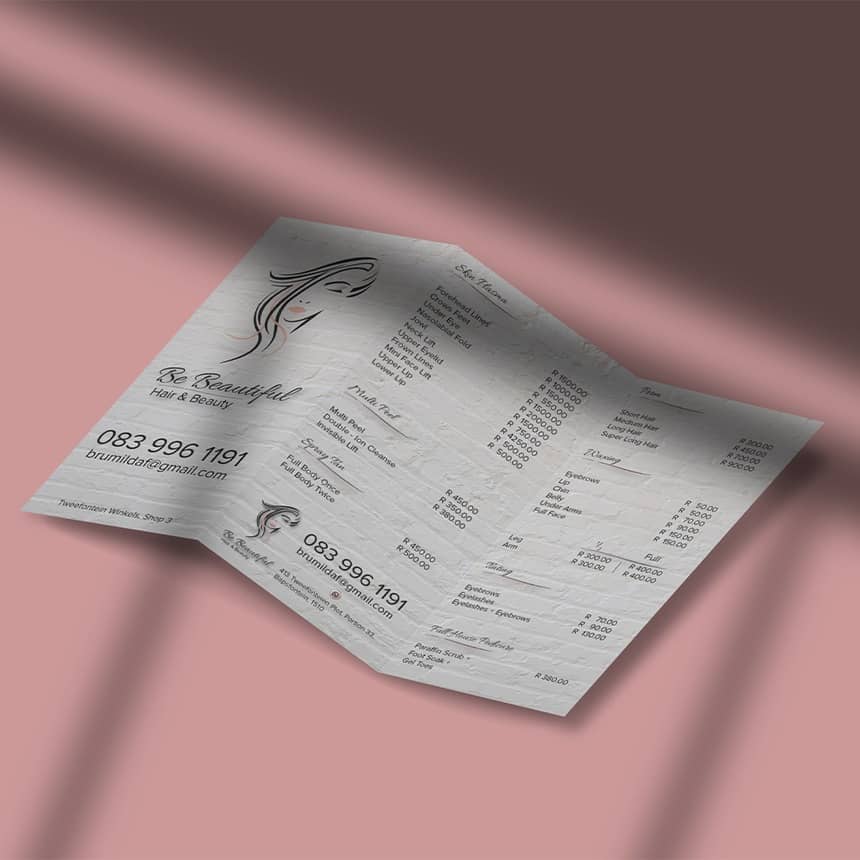 Be Beautiful – Hair & Beauty Salon approached is to assist with the redesign of their marketing collateral to reflect the new interior overhaul of the salon.
Contact us today so that we can help you expand or update your business's online presence or marketing!
Let's Work Together
In hac habitasse platea dictumst. Vivamus adipiscing fermentum quam volutpat aliquam. Integer et elit eget elit facilisis tristique.