Easy Chicks
Website Design & Development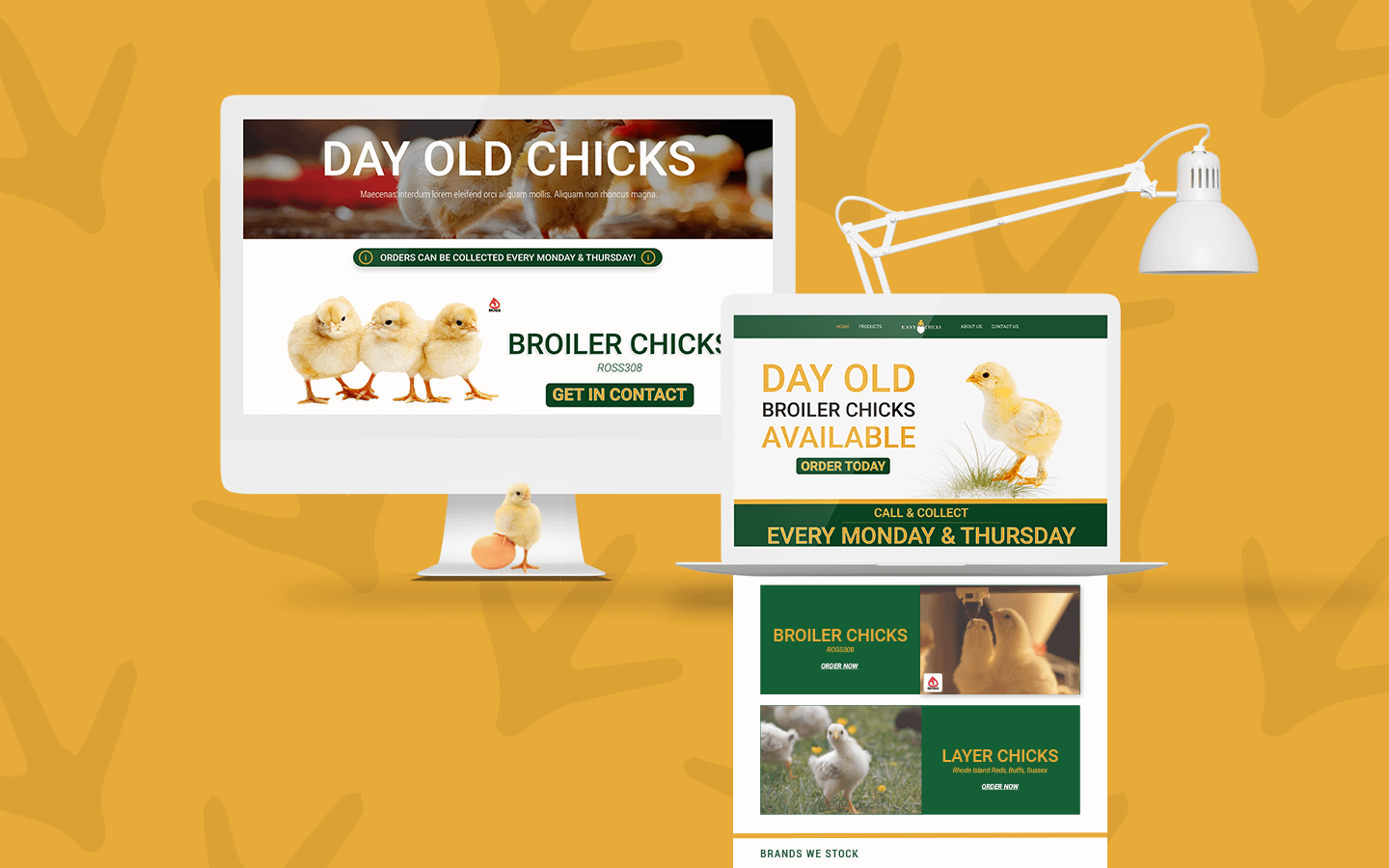 Since 2018, Easy Chicks has been supplying Day-Old ROSS308 Chicks, Rhode Island Red, Sussex and Buff Layer Chicks to the greater Ekhuruleni-area and surrounding areas.
So when they decided to expand their reach and presence, Panda Digital was commissioned to design & develop their brand new website.
Contact us today to help you expand or update your business's online presence!
Let's Work Together
In hac habitasse platea dictumst. Vivamus adipiscing fermentum quam volutpat aliquam. Integer et elit eget elit facilisis tristique.